There are so many scriptures written about love that I sometimes think we skim over them without really pondering what they are offering and asking of us.
Part of my equine-certification process required spending some time at Horse Sense of the Carolinas. While there, I purchased a set of skill cards to help provide a visual aid while working with clients on certain skill sets.
One of these cards conjures an oft-used horse people saying, "to change a thought, move a muscle." If a horse is stuck, we ask him to move.
I think about that in the context of our self, relational, and world views. Where ever we may be stuck (withholding love) our call is to move a muscle to become free again.
It's important to remember we cannot truly love another if we are swamped in shame, likewise, we cannot honor the sacred in all of creation across the globe if we do not love those closest to us. Mother Teresa often sent volunteers home from Calcutta saying, "It's more important for you to love your own."
I tell John, "I love you", usually several times a day. But love is just a word until I let it move me into action. Sometimes that may be some act of service for him. Sometimes it might be taking the time to do something with him that might not be quite "my thing". Sometimes it might be working hard to keep an open heart and connection when we are having a disagreement. I am fortunate in that John works out his love muscle often as well. Still, I can honestly say that when I surrender to the pain of working my own, I have glimpses of that "complete joy" I wrote of on Monday.
Any one of these sorts of actions brings life-flowing blood to the flat word of love. It grows the muscle of love.
When I choose to think on love, let the feeling of it cleanse me, and then take action, I am transformed. Sometimes, though I must call on self-will to take action before the feeling comes. I may feel cold, hard, bitter even, but choosing to act in love is the heat that melts the ice of me.
Today, think on three levels of love:
Self-love (where might you need to offer grace and mercy for yourself? Move a muscle to stimulate and affirm this compassion for yourself.)
Another-love (what action can you take to exercise love with your mate, child, parent, siblings, co-workers?)
Global-love (while we cannot stop every war, feed every hungry child, end human trafficking, or blunt the violence of our streets, we can feed one child, offer kindness to a rude passerby—not knowing what they are going through, offer to take a homeless person to lunch and eat with them, etc. Pay close attention to the "outsider," listening for what action you may be called to take.)
We'll talk more about healing and growing love during our FREE ZOOM call today at 11a.m. Central Time. Here is your login info:
https://us06web.zoom.us/j/84928702034
Meeting ID: 849 2870 2034
Passcode: 299732
May your love muscle grow stronger day-by-day.
Love, your sister along the journey,
For extracurricular reading love, see below.
"Let love and faithfulness never leave you; bind them around your neck, write them on the tablet of your heart. Then you will win favor and a good name in the sight of God and man." Proverbs 3:3-4
"Do everything in love." I Corinthians 161:4
"Owe no one anything, except to love each other, for the one who loves another has fulfilled the law." Romans 13:8
"Love is patient, love is kind. It does not envy, it does not boast, it is not proud. It does not dishonor others, it is not self-seeking, it is not easily angered, it keeps no record of wrongs." I Corinthians 4-5
"No one has ever seen God; but if we love one another, God lives in us and his love is made complete in us." I John 4:12
"With all humility and gentleness, with patience, bearing with one another in love, eager to maintain the unity of the Spirit in the bond of peace." Ephesians 4:2-3
"And over all these virtues put on love, which binds them all together in perfect unity." Colossians 3:14
Love, your sister along the journey,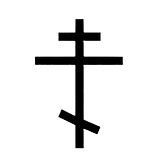 k
Go to: kimberlyhighland.com for more information or to book a private session