Lou, a friend and Spiritual Director, emails a homily of sorts to all of her followers each week. Recently, she sent us one that included the reflective question, "I wonder if you have a personal memory of a time when your joy was made complete. What would that be for you?"
This word seriously stumped me. Not the word joy, but rather, the word complete. I wanted to be honest with myself. Many happy, pleasurable, and even joyful memories skittled through my brain. Yet not one of them felt as though, in integrity, I could attach the word "complete" to them.
This troubled me. What was missing in my faith-walk that kept me from experiencing "complete" joy? What was I missing out on because of this gap? As I waded in the pool of reflection lapping about these questions, I wrote in my journal, "There is something in my yearning heart that always knows there is something for which I long—that even as my heart aches for it—I also know it is unattainable. It is what C.S. Lewis called the "inconsolable longing."
I fell asleep that night swimming in all this mystery. I had a dream which spoke so clearly to me that its abrupt ending awakened me at 4 a.m. I knew instantly where my one true moment in my life resided, and in that sacred place, my joy had been made complete.
Paradoxically, it was at a point where my death looked certain. Flying on a plane that we called the Mosquito—both due to its minuscule size and the slow speed at which it barely cut through the air—suddenly, our Mosquito did not want to fly any longer. I sat in the jump seat next to the pilot as he frantically tapped at the instrument panel while great drops of sweat dripped from his brow as if he were keening.
After several hour-feeling moments, the pilot picked up his radio handle and called, "Mayday. Mayday." And gave plane numbers and coordinates.
We were flying low above the war zone of South Sudan. A thick jungle of palm trees, brush, and gargantuan-size thorns left us no place to land. We had only been in the air about 15 minutes, after a refueling stop. Turning back to the dirt airstrip was the only hope for we three souls on board.
As the mass of palm trees seemed to grow toward us, the pilot fought hard to keep our Mosquito in the air. I turned to see the man sitting behind the pilot sweating as profusely as the pilot.
Without intent, I began to softly sing "What a Friend we have in Jesus." And, perhaps for the first time since my 11-year-old introduction to him, I knew in my bones that those words were true. What a friend!
I knew complete joy in those moments. Complete peace. Not because I thought we were going to survive. Rather, just because I remembered both who and whose I was.
We did make it to the dirt strip cleared in the jungle. No time or elevation remained to give the goats a flyover buzz to clear the strip. We made our little crash landing with no second to spare.
Having nothing but a large truck container filled with barrels of oil to greet us, we settled in for the night in the bush as best we could in 120-degree heat. A rescue team would fly in for us the next day to carry us onward to the 750 orphans in the orphanage—still 1,000 miles away—for which we were traveling.
I'm not sure how long I was able to abide in that complete joy before Life pulled me out once again. I know I was still bathing in it when we landed in Nyamlel, Sudan, the following day where thousands of orphans, widows, human-trafficking survivors, Christian persecutes, and malaria-stricken patients with nothing but leathered skin loosely hanging on frail bones greeted us with what also felt like their complete joy.
While my brush with death had brought me great peace, watching the suffering, the fallout from rapes and sex trafficking, persecution, starvation, and death which our staff and orphans endured tore me up, and involuntarily rose my fist at God once again.
Thanks, Lou, for the reflective question. Obviously, I still have many miles of faith-walking to do before I grow into anything like full maturity. Still, I am thankful for the journey, and your help along the way.
This week, I would love to hear your own reflections upon "complete joy", what—if anything you feel you are missing—or stories you'd like to share.
We'll dive deeper into this on our FREE Zoom call: From Surviving to Thriving this Thursday at 11 a.m. Central. Would love to have you join our support, growth, and healing community! Below is your login info.
Topic: From Surviving to Thriving
Time: Jan 26, 2023 11:00 AM Central Time (US and Canada)
We meet Every week on Thursday (same login info each week)
https://us06web.zoom.us/j/84928702034
Meeting ID: 849 2870 2034
Passcode: 299732
Love, your sister along the journey,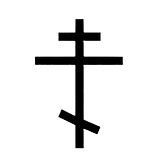 k
Go to: kimberlyhighland.com for more information or to book a private session